Avalon Sport Prototype
on ebaY.
Originally a catalog guitar. Possibly the only Avalon Sport (or Avalon...period) with a matching head stock.
Mr. Wintz at some point asked me to Photoshop a standard black head stock on the photo on the website, since he didn't want to advertise an option which he had second thought about offering.
My Photoshop wizardry didn't pass the Ken Jones Test, so he fixed it for me. His image seen below (as it exists on the website) is admittedly much better than the one I edited.
I'm a hack. Ken was a
professional
.
Here is the original photo of that guitar.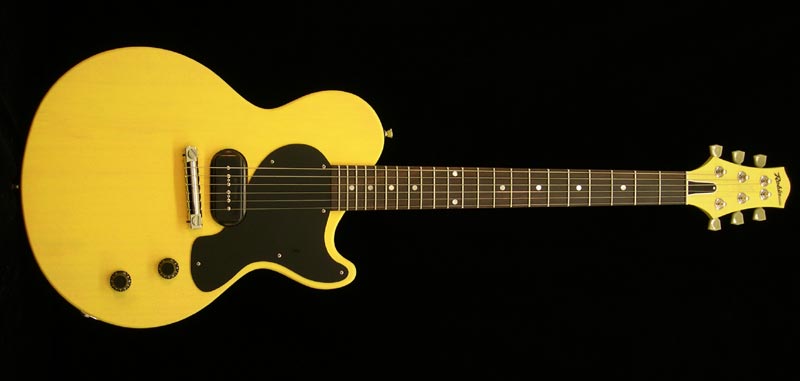 Anyway, I would love to have this guitar, but I already have an Avalon Sport which does the job quite well.
I can't speak to the qualities of the Sheptone pickup. I am biased toward Rios in just about every application I can think of, but that's because they're awesome.
Grab this one.
You're welcome.