After over two and a half years of modifications and repairs at two different shops, my 1997 Hamer Standard Mahogany is in my hands, and I can finally hear the Dirty Harry Humbuckers for the first time!
Now, I've been a fan of the DH's since Dave first had the idea for them.
I have them in my Robin Revival (Strat setup), my Rawhide E-Type (Esquire setup), and now the humbuckers in what was once a damaged, basket case of a guitar.
I'm a Rio guy. Have been since I first heard them, so I already knew I'd like these pickups, even though I had yet to hear them in another guitar.
What I wasn't prepared for was the paint being torn from my walls just from the sheer volume.
Thanks Dave. These pickups
rrrrrrriiip
!!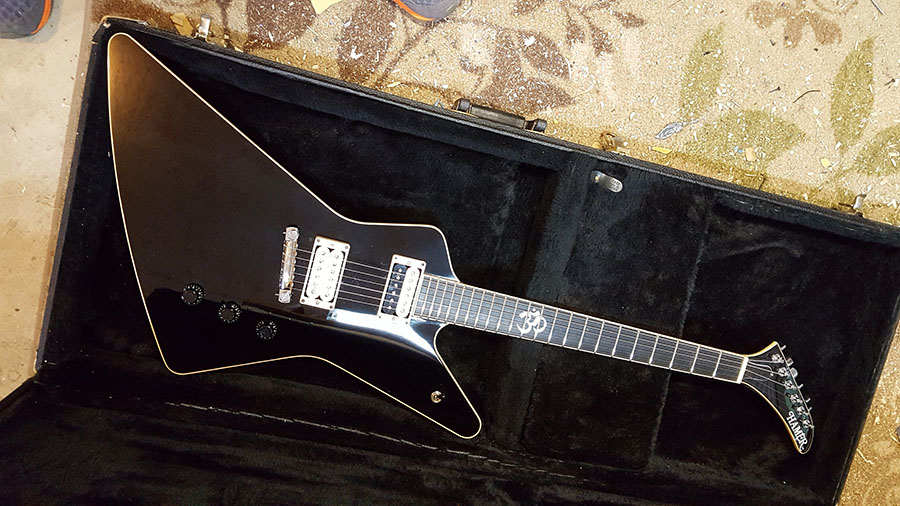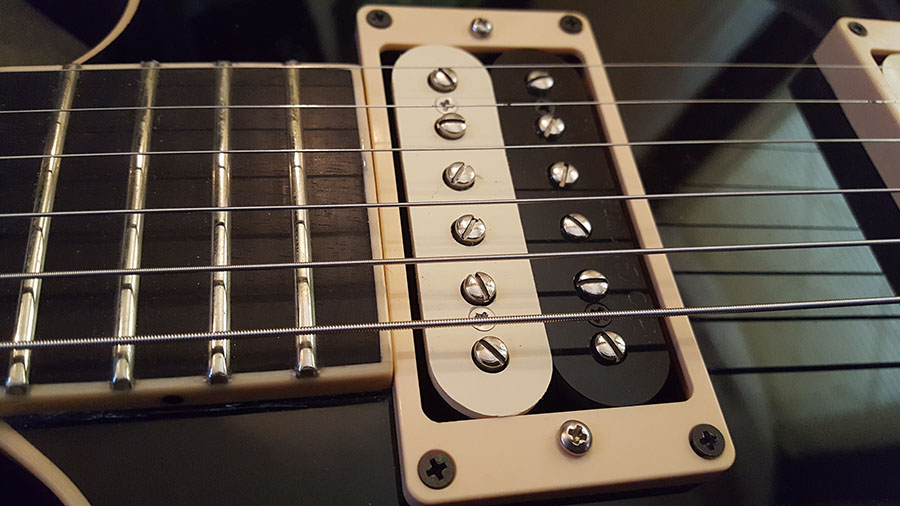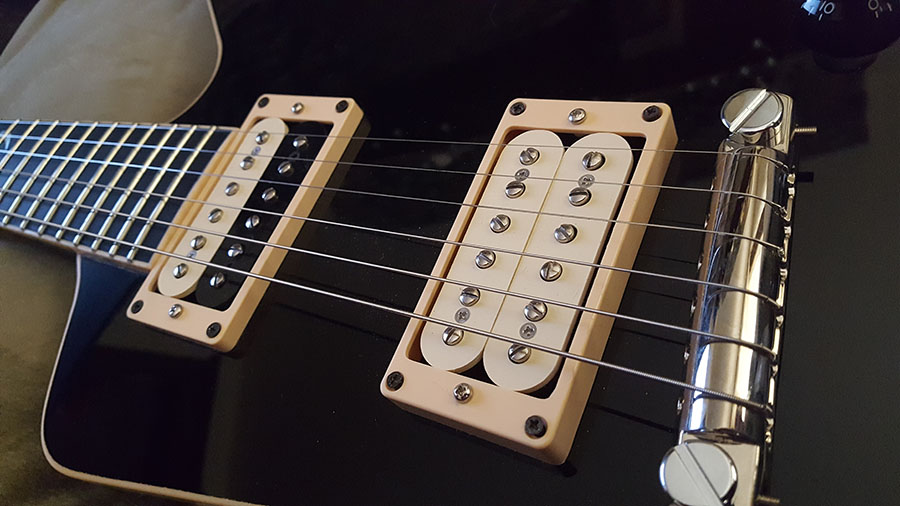 And now check out my outstanding prose...
The gauntlet has been laid down! The challenge was to walk a tightrope between creating a humbucker that sounded great when it was split as well as when it is humbucking. In a perfect world, a split humbucker would still pack enough punch to take you to the hereafter, but the true crime is that in most cases you're left sounding like a pale rider. Only one pickup provides the absolute power needed to take you where eagles dare: The Dirty Harry Humbucker from Rio Grande! What do you get when you split a Dirty Harry Humbucker? A Dirty Harry, that's what! No empty chairs here! It has the power to put you out front and center in the line of fire! The new Dirty Harry humbucking arrives in response to the popularity of it's single coil cousins (Dirty Harry for Strat and Tele), and with its "True-Splitting" 4 conductor wiring and 12 adjustable pole pieces, it brings the sweet and gnarly tones of its relatives to the humbucking family reunion. Get one any which way you can because it will quickly become your million dollar baby, without costing you a fist full of dollars!